We have hummingbird feeders made of Copper, Glass and Plastic. Each has its points of appeal. Take a look below.
Plastic Hummingbird Feeders
These specially designed feeders have built-in ant moats to keep bugs out and feeding ports that prevent rain water from diluting the nectar solution. They're easy to hang or pole-mount and easy to clean (top shelf dishwasher safe). They're also backed with a lifetime guarantee.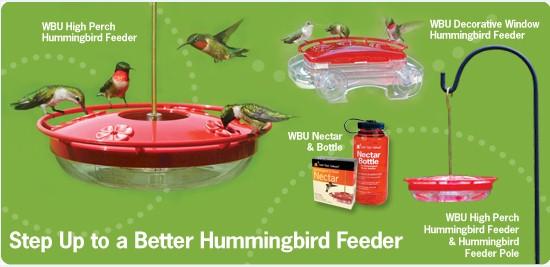 Copper Hummingbird Feeders
Beautiful, Bee-proof and Drip Free.
Created by a former zookeeper at the Arizona-Sonora Desert Museum, these feeders are not only beautiful, they are built to withstand the abuse!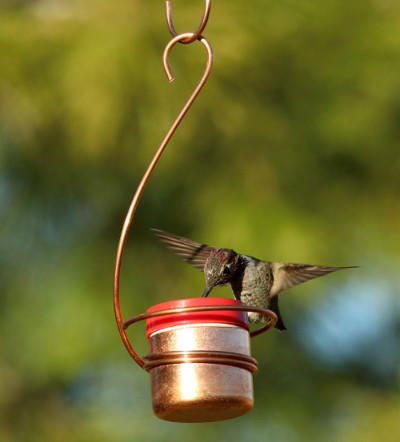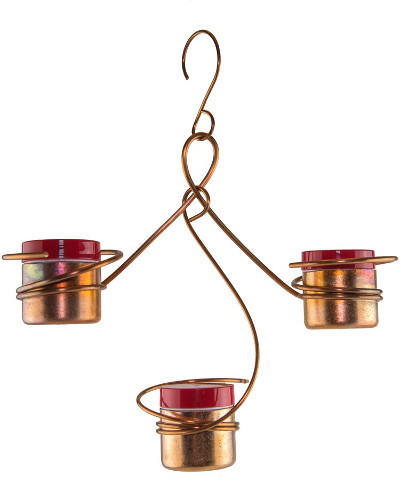 Glass Hummingbird Feeders
Decorative and functional. These feeders add much to your garden!