At Wild Birds Unlimited, we are dedicated to helping you turn your yard into a habitat that not only benefits wild birds and the environment, but also brings song, color and life to your home.
And though we carry the finest quality selection of bird feeding supplies, we're not just about selling seed and feeders. We pride ourselves on being able to give you the most accurate information about our local birds.
Our passion is to talk to you about your birds and the bird feeders, food and accessories that are right for you.
We want you to have the best bird feeding experience possible. After all, it's the most relaxing, fulfilling, educational and exciting hobby that anyone, young or old, can enjoy.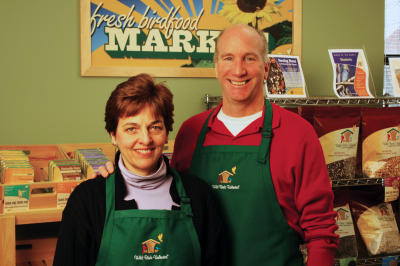 Jeanne & Michael O'Shea,
Shop Owners